Closing early next Thurs 5/19
Grounded Cafe is closing at noon on Thurs 5/19. 
Open Mon-Fri | 7a-2p
Breaking down stereotypes of "disability" and "seniors".
Grounded Café is a non-profit program of ADRC of Brown County. It is designed to break down stereotypes and ageism, forming new paradigms and awareness of the strengths and "abilities" of seniors and persons with disabilities. We want our guests to feel like they belong to something big! To celebrate and be part of the many, many small things staff do every day that make big, big changes in people's lives. Grounded Café tackles high unemployment rates for persons with disabilities through job training skills and "front door" experiences.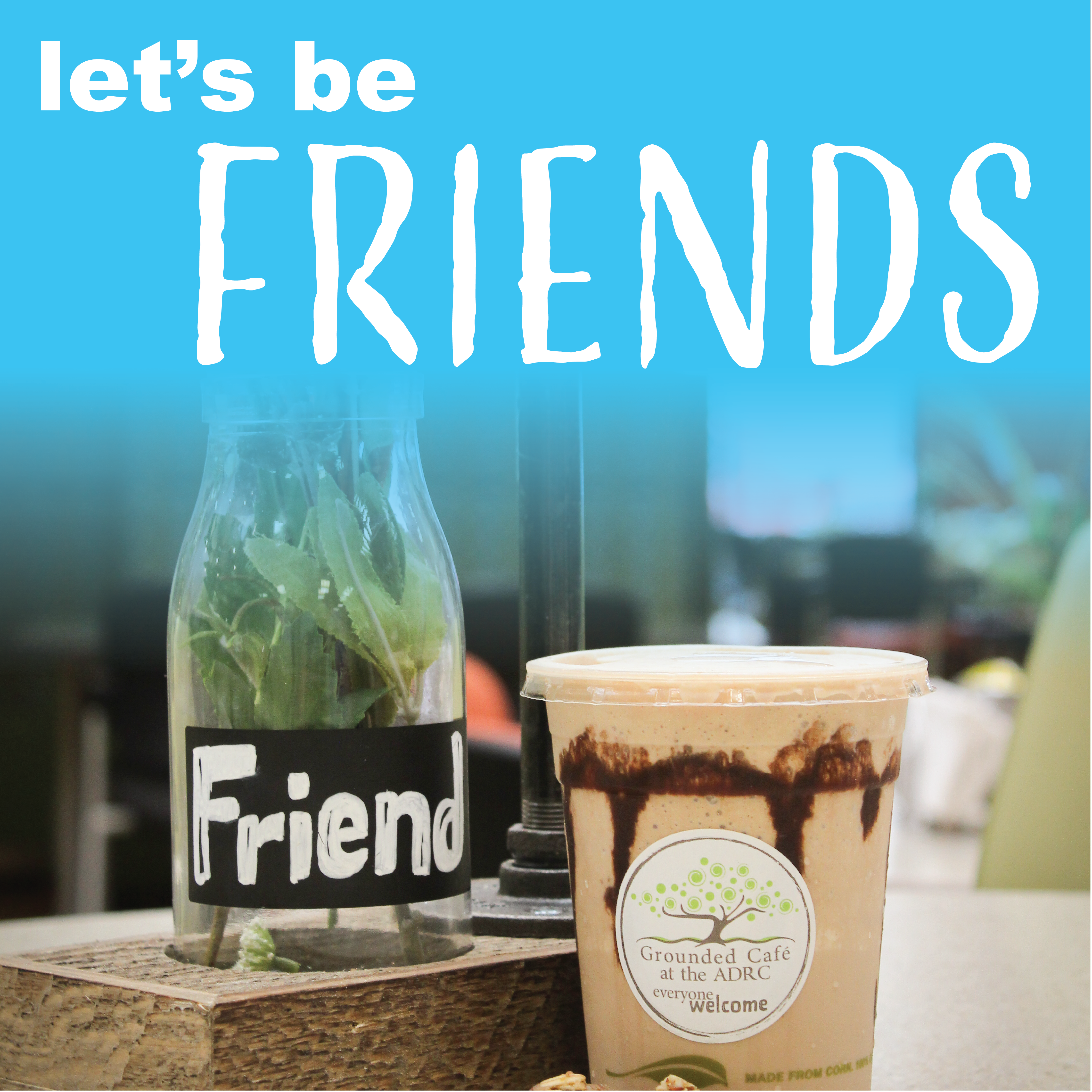 Join our rewards program! You get 1 point for every $1 you spend. Hit 25 points and receive $2 off your order!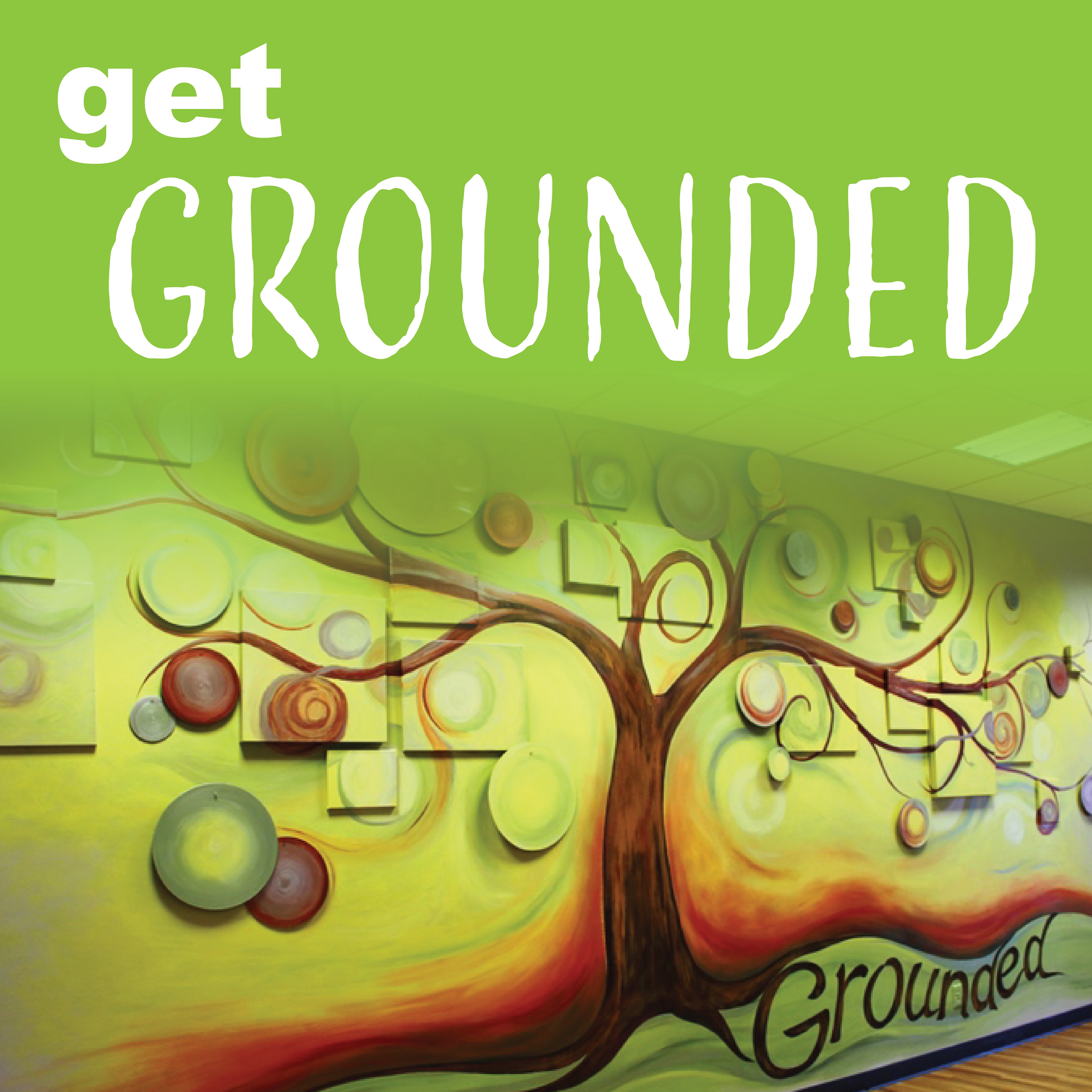 Visit us today and see our little cafe with a big heart in downtown Green Bay!
The health and safety of our customers, volunteers, and staff is of utmost concern. To see how we are staying safe during this pandemic, visit ADRC's website: adrcofbrowncounty.org
About the mural
We are small but mighty seeds
Our community mural is complete – stop down, enjoy the beauty, and find where you belong!
This mural features a blooming garden to remind us that we are all from different origins (seeds) but we each contain our own magical possibilities when we're in an environment where we can blossom.
As a community project, we want to spread the goodness and create connections between people. It's a reminder to surround ourselves with a diverse and enriching community where we can all grow into our greatest potential.
Through the use of community submitted words and phrases, we want every person to be able to find themselves within the mural. With the words and pictures combined, we represent that gardens (communities) are stronger with diversity, all things are possible, and we are all connected.
What makes Grounded unique?
Grounded Story
Grounded Café was built on the belief that all people have value. That within everyone are possibilities, given the right opportunities to succeed. Partnering with Curative Connections and local school districts, Grounded was born to break down stereotypes and ageism. To shine a light on the strengths and "abilities" of seniors and persons with disabilities. Build pride and dignity by providing opportunities to uncover and develop abilities.
We are all about changing the way people see people. We want our guests to feel like they belong to something big! Where people come together, share a meal and a story or two each of them changed forever.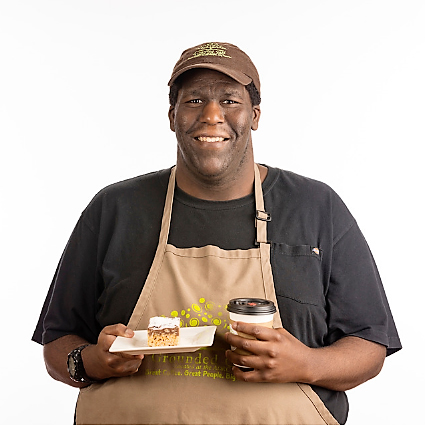 One cup at a time
Grounded Café focuses on abilities through a job skills training program for persons with disabilities. The people serving you are either older adult mentors or adults with a disability gaining job skills.
Work is a place to belong, socialize, have purpose, and feel valued. At Grounded Café trainees are given the opportunity to work in every part of the café. To learn every task, builds confidence and discovers their strengths. This empowers them to experience the pride and dignity of participating in the community. It's been a resounding success – more than half of the trainees have found jobs in the community.
Your purchases make this possible
Can one cup of coffee make a difference – You bet!